Restoring Your Home Back to Normal
At Fargo Roofing & Siding, we know that severe storms are unavoidable and often unpredictable. They have the potential to be devastating to you, your family and your home. As humble Midwesterners, we all know too well how stressful and time-consuming that roof repairs can be after a storm hits.
Dealing with insurance companies and leaving your home vulnerable to additional damage is unacceptable. We know all-too-well the frustration of homeowners in these circumstances and decided to do something about it.
Along with specializing in exterior home and storm restoration, we streamline the claim process and will deal with the insurance company for you. Give us a call at (701) 371-7204 for your FREE estimate. All our services are offered at highly competitive rates.
Wind Damage Repairs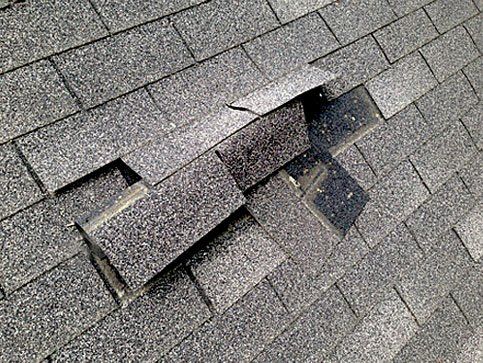 Has recent wind damage caused your roof to leak due to missing or broken shingles? Let Fargo Roofing & Siding help you!
Hail Damage Repairs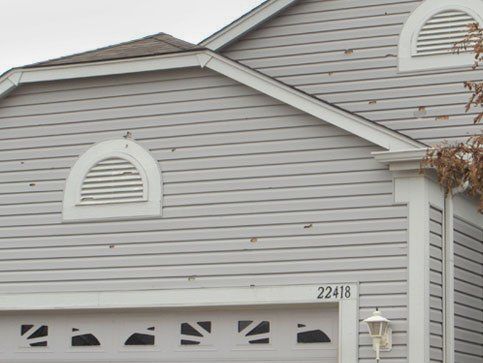 Hailstorms can cause serious damage to your home! Our licensed experts are here to help repair any siding damage caused by hail.
Property Damage Repairs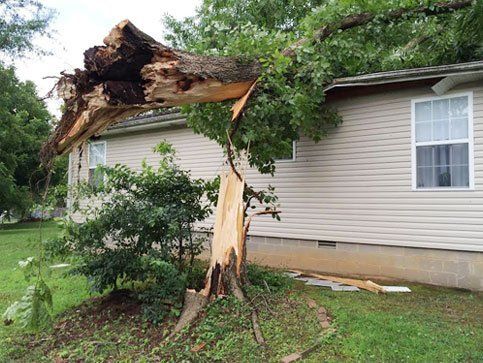 Storms can cause severe property damage all around your yard. We will work with your insurance to help you get your life back to normal.
Get Started with an Insurance Claim
Call Fargo Roofing BEFORE filing a claim. Filing a claim is not always the best option, and our company will give you an honest assessment on whether filing a claim will be a benefit or a detriment.
If we determine there is a coverable loss on your property, we will advise you to call your insurance company to file a claim.
Call us at (701) 371-7204 with your claim number and the inspection date and time.
We will meet your adjuster there for the inspection to ensure an accurate and informed assessment of your property. We have great relationships with the local adjusters which enables the best objective resolution to your damaged property.
We streamline the repairs for you by handling all the insurance paperwork for you, removing the stressful part of the claims process for most homeowners. We like to say "You have 2 jobs. Handle the money and pick the color. We will do the rest."
Removing the Stress from Insurance Claims
Within 24 hours of our initial inspection, you can have your claims process initiated. We'll guide you through the entire process, handling the headaches for you as well as completing the specified repairs.
For expert repair and installation of roofing, siding, storm repair and other damaged areas, contact Fargo Roofing & Siding. Put your trust in a member of the Home Builders Association (HBA).