Let The Exterior of Your Building Shine
The appearance of your commercial building speaks volumes about what is inside and will make an impression on your customers. You want your property to shine and attract business because its exterior quality reflects your own values. That is where Fargo Roofing & Siding comes in. We know that your business is your life, so we are committed to protecting it with the highest quality commercial siding in the industry.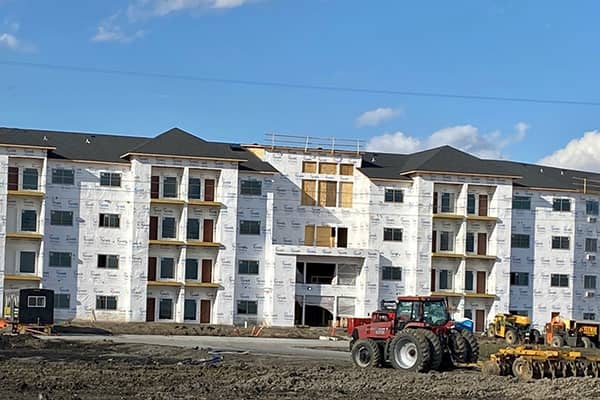 Choosing the Right Siding for Your Needs
We offer a range of options to suit your style and budget, from traditional vinyl and wood siding to modern metal siding. We also have a full line of accessories—such as gutters, shutters, and trim—to complete the look.
Our products are durable and reliable. You will feel confident about your investment. And because our products are made from quality materials that protect your business from the ravages of time and weather, you will not have to worry about repairing them again anytime soon!
At Fargo Roofing & Siding, our commitment does not end there: we also offer energy-efficient products that will help you optimize the heating and cooling systems of your building and save on your utility bills.
Working with You to Improve Your Property
When you work with us, we want you to be satisfied with the enhanced curb appeal you get from expertly installed commercial siding. But we want you to be satisfied with the entire process and experience.
We offer free estimates to determine your needs and work closely with you to tailor a solution for your business and budget. Whether the repair is for damage due to hail, wind, or water damage, or your property needs a fresh new look, we'll be at your side from start to finish to ensure you're happy with the result.
Call Fargo Roofing & Siding at (701) 371-7204 to get started on your commercial siding project!