Let Our Customers Tell You Why They Love Us!
Nothing fuels our passion for a job well done more than feedback from our customers. We treat every project with the utmost care, from siding repair to shingle roofing, big jobs and small–we're there for our customers with quality products and expert installation. Our dedication to customer satisfaction has earned us a strong reputation in the community, and our aim is to uphold that by continuing to keep our standards high.
Read our reviews and give us a call for your next project!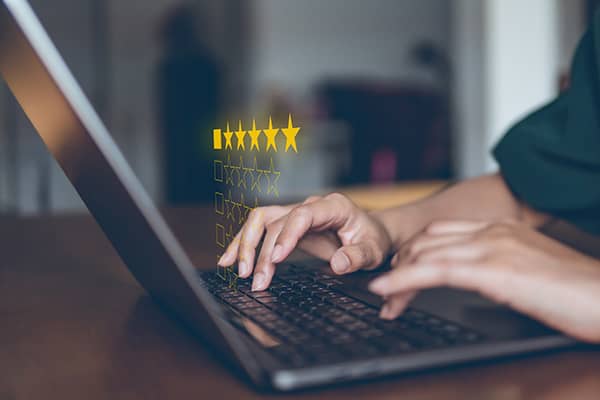 Average Review Rating
Average Rating: 5
Total Reviews: 10
List Of Reviews
By:
Karen P
on
Fargo Roofing & Siding
We worked with Lance from Fargo Roofing and he was so nice, very informative and willing to spend the extra time to answer all the questions we had. This was our first experience at getting a new roof and he helped us work with our insurance company on the damage claim. The crew that installed our new roof did a great job and did an excellent job at cleaning up. We would definitely work with Fargo Roofing again and highly recommend them.
By:
Dianne W
on
Fargo Roofing & Siding
Last year we asked Fargo Roofing and Siding to come and check out a leak in our roof. Nate came and inspected and found hail damage. He explained their process for working with insurance so we could just concentrate on daily life. The crew installed the roof in August in one day! The crew was awesome! My neighbors were were really impressed and plan on reaching out to Fargo Roofing &Siding as well! Now, on to the siding.
By:
Curt W
on
Fargo Roofing & Siding
Excellent experience with Fargo Roofing & Siding. Crews were fast, courteous, and clean. Crews were polite and conversational with my kids as well as we were constantly out watching them. Have not seen it with other companies but they tarped all around home before starting to keep landscaping clean and materials away from home, greatly appreciated. Would definitely hire again. Thanks Riley, Caesar, and crew. Good job!!!
By:
Ron L
on
Fargo Roofing & Siding
From our first contact with Fargo Roofing, the experience we had with our HOA, and the roof repair/replacement of our buildings was exceptional. Professional in every way, efficient and quality work from Matt D. with initial contact and help to project completion. We couldn't be more satisfied with the work of Fargo Roofing.
By:
Q Q
on
Fargo Roofing & Siding
I can't say enough good about Fargo Roofing. They came out for a roof inspection and repaired our popped nails. The man that came out was very knowledgeable, answered all my questions and advised regarding our roof situation. Fair and honest people that work with integrity. I definitely recommend them for your roof needs and will certainly use them in the future.
By:
Nikki A
on
Fargo Roofing & Siding
Arrived at 7:30 am and done at 5:30 pm. Sent a great crew. Roof on house and garage needed repair before shingles. Due to weather project delayed but got it done before winter. Highly recommend!!
By:
Briana F
on
Fargo Roofing & Siding
The crew put a new steel roof on our 100 year old barn and did a fantastic job. They were very professional and we had good communication with them throughout the process.
By:
Erik J
on
Fargo Roofing & Siding
All around great experience. Had an insurance claim on my house and garage roof. Fargo roofing didn't simply put back as it was, Lance made certain everything was done right. Sheeting replacement, IWS all around, relocating and addition of ventilation, low slope roll roofing on the porch, new skylight installation... the workmanship is great, the color combinations between the shingles, the roofing accessories and flashings etc all look great. Even with all the upgrades Lance recommended and I wanted they completed the job at a trivial amount more than insurance quoted, then insurance covered it anyway! I didn't have to do any paperwork. Fargo Roofing handled it all, that was probably the best part.
By:
Jessica D
on
Fargo Roofing & Siding
Fargo Roofing and Siding were great to work with. They were super responsive, got our roof replaced in a timely fashion and worked with our insurance company. Would definitely use again.
By:
Kate L
on
Fargo Roofing & Siding
Our project manager Seth was awesome to work with. He kept us informed on what was going on with the installation of the new roofs and gutters. Always answering our questions. The crew had four roofs and gutters done in 2 1/2 days. We love the way everything looks. We will definitely be recommending them to everyone.