Trust Us with Your Commercial Property
We are your trusted partner for commercial roofing and siding services. Our team of experienced professionals offers top-notch solutions for all your roofing and siding needs. Whether you need a new roof installed, repairs, or maintenance services, we've got you covered.
At Fargo Roofing & Siding, we specialize in all commercial roofing systems, including flat roofs. Flat roofs are a popular choice for commercial buildings, and our team has the expertise to provide high-quality installation, repair, and maintenance services.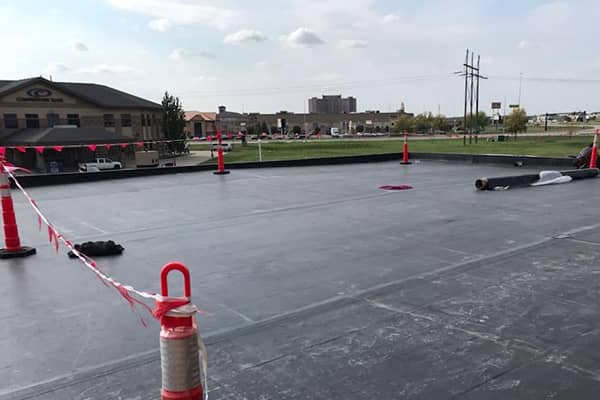 Why Choose Fargo Roofing & Siding?
Our competitive rates and commitment to using only the best materials ensure the best value for your investment. We take pride in our work and ensure that all our services are of the highest quality. So you can trust us to get the job done right the first time.
Our experience includes working with insurance companies to ensure you get the coverage you deserve. In addition, we work closely with your insurance adjusters to ensure that all necessary repairs are covered, and we make the process as hassle-free as possible.
When you choose Fargo Roofing & Siding, you can expect the following:
Competitive Rates
High-Quality Work and Products
Expertise in Flat Roofs
We also have extensive experience dealing with insurance claims, so you can expect us to partner with you to ensure the best outcome for your claim.
Reach Out Today!
We are committed to providing you with the best services and products, and our team will work closely with you to ensure that we meet all your commercial roofing and siding needs. Contact us today to learn more about our services and to schedule a consultation. Let us show you why we are the premier choice for commercial roofing and siding in the Fargo-Moorhead area!