Protecting Your Business
A roof is the first line of defense from the elements for any property, but for commercial properties, it's essential to protect your business and livelihood. Turn to Fargo Roofing & Siding for your commercial roofing needs. We offer competitive pricing and specialize in EPDM and TPO roofing for your property.
As a locally owned business, you can count on us to understand your needs and work with you to find the right solution.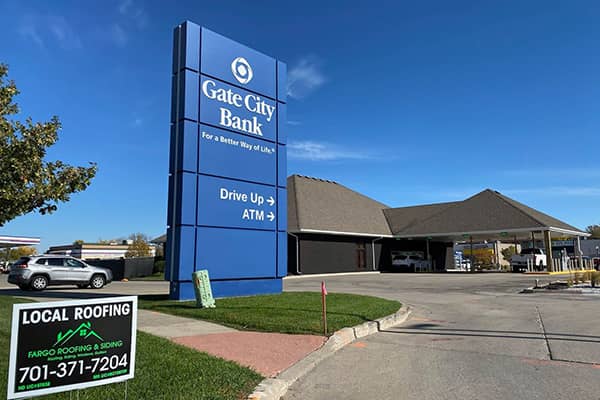 The Best Solution for Your Property
We do not just install roofs. We restore them to their full potential.
We specialize in commercial roofing for flat, low-sloped, and other kinds of roofs. Our goal is to ensure your roof lasts as long as possible. We take care of everything from the initial roofing assessment and inspection by installation, repair, or replacement.
We are dedicated to providing you with quality products and services at competitive rates, ensuring your new roof lasts for years. And because we are a local business, we understand how important it is to serve your community and keep jobs here—that's why we offer free estimates on all our work!
Flat and Low-Slope Roofs
Our specialty is installing, replacing, and repairing flat and low-slope roofing systems, including:
Ballasted
EPDM
Fully adhered
TPO
Steep Slope Roofs
We have a wide range of experience and are well-equipped to handle steep roofing on commercial properties with solutions that include:
Asphalt shingles
Standing seam
Steel shingles
Synthetic shingles
Get in Touch for All Your Commercial Roofing Needs
Even if your commercial roofing needs are not listed above, we may be able to help! We have seen it all in our years of experience, so if you're looking for repairs, full tear-offs, dealing with storm damage, or have unique metal or rubber roofing, you can count on us to get the job done. Call today at (701) 371-7204!