For Quality, Reliable Service You Can Trust
When you start your search for a contractor who can take on all your commercial or residential roofing and siding installation projects, you're looking for a name you can trust. You're looking for quality, experience, and competitive rates, all offered with outstanding customer service.
When you call Fargo Roofing & Siding, you'll know you've found what you're looking for.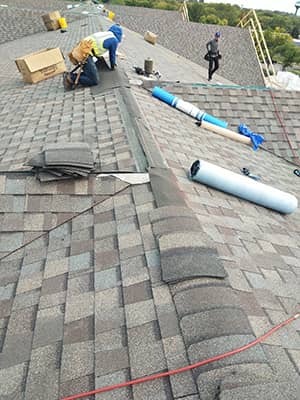 What Sets Us Apart
We know you have options for roofing and siding projects in the Fargo-Moorhead area. From the start of our operations, our goal has been to maintain a reputation for quality and reliability by offering outstanding service.
Experience
Our team's combined 100 years of experience and knowledge make us the leading experts for all types of projects. Commercial and residential customers alike have come to rely on us for quality repairs, replacements, and installations for flat roofs, metal, shingles, siding, gutters, and everything in between.
Value
Starting with a free estimate, we prioritize your budget from the get-go. We choose to work with high-quality materials, but we make sure to keep our prices competitive because we know you have many options to choose from. At the end of the day, we want you to have the peace of mind of knowing that your roofing or siding installation will stand the test of time, and we strive to offer that at the best possible price.
Integrity
We will always take the time to answer your questions and address your concerns about a project. If you're wondering whether your roof has suffered hail damage or whether your insurance company will cover you, we'll be right by your side to provide honest answers and work with your best interests in mind.
Quality
We offer warranties on all of our projects, ranging from 10-15 years, depending on the package. By using high-quality products, we know we can stand by our workmanship and can make that commitment to our customers. You'll never have to doubt whether your roofing or siding will stand the test of time.
Call Today!
To get started on your roofing or siding installation project or to book a free estimate, get in touch with Fargo Roofing & Siding today. You'll see the difference right away, and our goal is always to ensure you're happy you chose us!
Our Team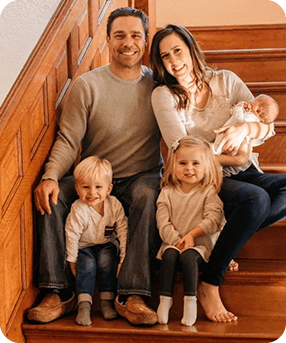 Matt Lehman
Matthew Lehman started roofing as a part-time job while earning his degree at the University of Minnesota. Upon graduating in 2005, he weighed his options and decided to start his own roofing company instead of climbing the corporate ladder. The same year, he married his wife Jessica, who grew up in Moorhead. They moved to the Fargo area in 2008, where Matthew Lehman Construction successfully operated until 2015.
Matthew always had a vision for his company but realized that without some help, it was never going to be what he dreamed it could if he didn't incorporate other like-minded team members. Matthew approached his longtime friend Mike Wolsky to be his partner, not only for his business acumen but because he knew he encompassed what Matthew had come to call "Fargo values." He and Mike have assembled a team with over 125 years of combined industry experience that hold these same principles.
Today, Fargo Roofing & Siding does our best to carry out these values of honesty, integrity, respect for all, accountability, social involvement and strong work ethic on every project we do. He is excited about the new growth the company has seen and looks forward to many rewarding years working with the wonderful people in our area. In his free time, Matthew enjoys hanging out with Jessica and their kids Oliver, Vivienne and Evelyn, and their two dogs Tank and Roscoe.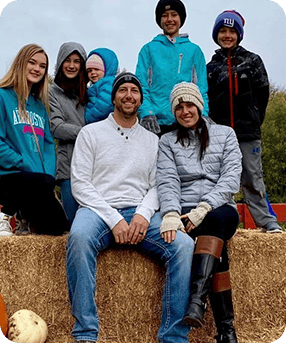 Mike Wolsky
Mike Wolsky graduated from Concordia College in Moorhead, MN in 2000 and was hired as a pharmaceutical sales rep for Merck working out of Bismarck, ND. After two successful years selling various products for Merck, he took a position with Novo Nordisk, a global leader in diabetes treatments, which allowed him to move back to Fargo and start a family.
Over the 15+ years he was at Novo Nordisk, he was promoted several times, ultimately achieving the highest level in the company – Executive Diabetes Care Specialist. He won numerous awards for sales success, teamwork and leadership during his tenure in the pharmaceutical industry.
After 17 years and well over a million miles of driving across North Dakota and Minnesota selling insulin and other pharmaceutical products, Mike was looking for another challenge. He was approached by Matthew Lehman to join him and grow upon the success that Matthew had already generated in the roofing and siding industry. Mike and Matthew created Fargo Roofing & Siding as a full-service exteriors company, with a focus on customer service, honesty, integrity and hard work which we call "Fargo values."
Mike's roles with Fargo Roofing & Siding include the back-office business management, bidding and sales and networking with area leaders in the construction, architectural, real estate and insurance trades.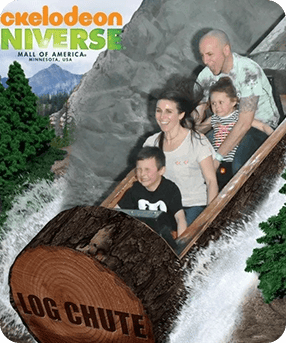 Brian Ross
Brian Ross grew up in Baltimore, MD and joined the United States Air Force in 2005. He met his wife Ashley while stationed in Texas and moved to Fargo in 2010 after being medically separated from service. He has two children, Keegan (8) and Olivia (5), and nothing matters more than family! He loves having fun, but when it comes to business, he is straight to the point and is very helpful and courteous to satisfy homeowners.
After moving to Fargo, he worked in sales for an in-home medical company and was quickly promoted to Center Manager. While working there, he went to night school to study Information Technology in Networking and graduated with his associate degree. He changed careers from Sales to I.T. and worked for Sanford for two years. When Matt asked him to work for Fargo Roofing & Siding, there was no hesitation to make another career choice, since family always comes first.
Brian works as the Office Support Manager for the company, which entails working with insurance companies with supplements for property owners, scheduling out production and assisting Mike with other office-related support.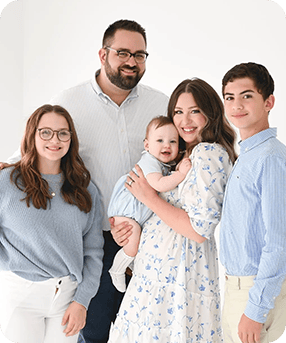 Megan Prock
Megan Prock works as our Client Relations Manager. From the client's first call to the end of the job, and everything in between, Megan is here to ensure our clients have an awesome experience working with us. Megan attended North Dakota State University and most recently worked as a Project Designer for a custom home builder. In her spare time, she loves cooking and baking, dreaming up new design projects for her home, and spending as much time as possible with her husband Lloyd, and kids Isabella, Lucca, and Henry.