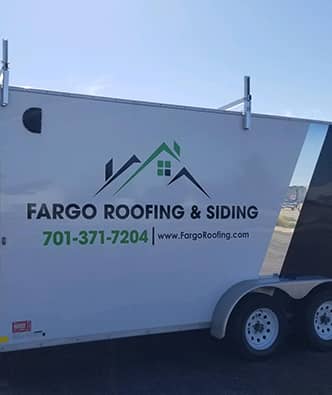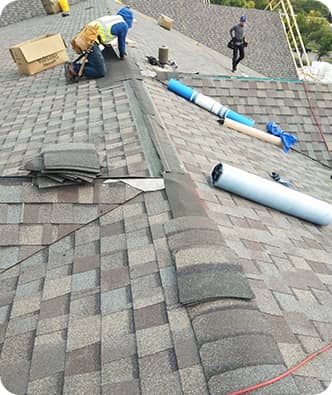 Commercial and Residential Roofing and Siding Services
Since 2017, Fargo Roofing & Siding has offered competitive rates for high-quality roofing and siding services in the Fargo-Moorhead area. Our team has over 100 years of combined experience in the industry, with projects ranging from siding, gutter sales, and installation to complete commercial and residential roof replacement. We have become a leader in professional roofing services because of our commitment to quality work, reliability, and customer satisfaction. We strive to uphold our rock-solid reputation on every project we take on.
What We Do
Our work is so much more than roofing and siding. We are well-versed in storm restoration projects and always start with thorough damage assessments to determine the best solution for you. We also have extensive experience working with insurance companies to give our customers a complete, positive experience when they work with us because they know we're looking out for their best interests.
Having an in-depth understanding of the best products on the market, we can help our clients choose the best products for their needs. For example, is your home in need of a makeover? We can find durable, quality siding for your home that will wow you – and the neighbors!
Does your commercial property have a flat roof? We know the best products for flat and low-sloped roofs to protect your business and reduce maintenance and energy costs.
We aim to be the roofing and siding company you can rely on for all your commercial and residential projects, whether a simple damage repair or a total roof replacement. With branches in Fargo and Grand Forks, we also offer professional services and high-quality materials and installation in North Dakota and Minnesota.
Our Mission
At Fargo Roofing & Siding, we aim to create the most positive customer experience by providing professional contracting services using high-quality materials and flawless installation. We strive for excellence in customer service by upholding "Fargo values," which include honesty, integrity, respect for all, accountability, social involvement, and a strong work ethic for the benefit of our customers, our team members, our community, and our families.
Get a Free Estimate Today!
Our mission to offer the best customer experience starts with a free estimate. You can count on an expert team to visit your property for a full assessment and offer you solutions that are in line with your needs and your budget. Call us today to get started!
Learn More