Jon is a career military veteran whose wife Julie was diagnosed with a brain tumor. While he was deployed, their basement flooded, causing $40,000 worth of damage. At the same time, their insurance company dropped their roof from coverage.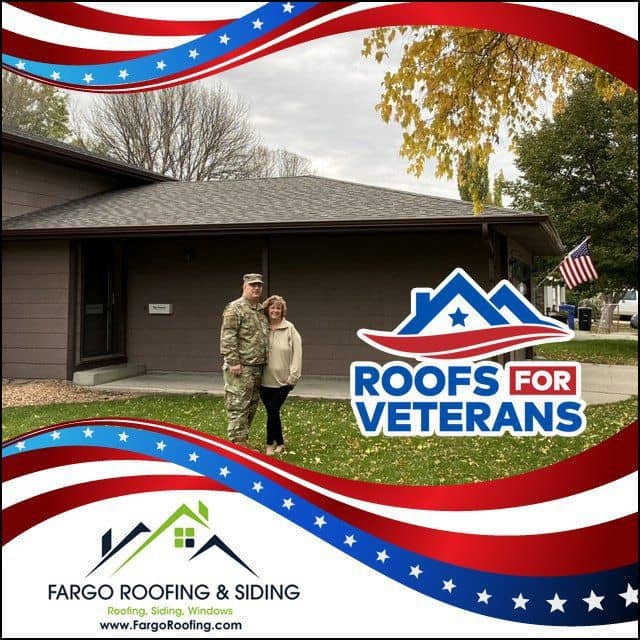 With medical bills piling up and a damaged, uninsured home, Jon and Julie planned on figuring out the roof and tackling the job themselves. A coworker of Jon's started asking Darren Opatz, an independent representative of Fargo Roofing & Siding, questions that prompted Darren to find out about this story. He brought the situation to the table and we knew it was the perfect opportunity for us to implement our core value of social involvement in the community.
We also realized helping these heroes was near and dear to a lot of people's hearts and that we have the unique opportunity to continuously provide a platform of service to our veterans. Through some quick workshopping and team brainstorms, Fargo Roofing & Siding's social program "Roofs for Veterans" was born!
We thank Jon and Julie from the bottom of our hearts. We wanted to give back to the people that sacrifice so much to serve our country and let them know that their service is not forgotten!! Without people Like Jon and his family, we wouldn't have the freedom we have in this great country!